James Gandolfini, Who Portrayed Tony Soprano, Dies at 51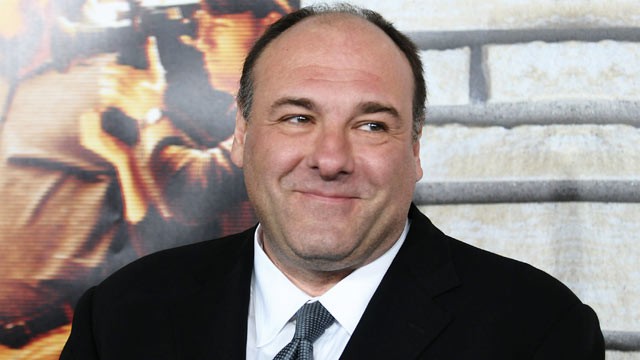 James Gandolfini attends the premiere of "Cinema Verite" at Paramount Theater, April 11, 2011, in Hollywood, Calif.(Getty Images)
James Gandolfini, who personified the New Jersey mobster in HBO's acclaimed series 
The Sopranos
, died Wednesday, apparently of a heart attack, while on vacation in Rome, the network said. He was 51.
"We're all in shock and feeling immeasurable sadness at the loss of a beloved member of our family," the network said in a statement. "He was special man, a great talent, but more importantly a gentle and loving person who treated everyone no matter their title or position with equal respect. He touched so many of us over the years with his humor, his warmth and his humility. Our hearts go out to his wife and children during this terrible time. He will be deeply missed by all of us."
Gandolfini had been expected to appear at the 59th Taormina Film Festival in Sicily on Thursday, reports 
Variety
.
The beefy actor, who played Mob patriarch Tony Soprano in the award-winning drama that ran for six seasons, had small film and theater roles when he was cast by David Chase in the drama, which became the network's top-rated series soon after premiering in 1999. He was a New Jersey native with deep Italian roots; both his parents were born and raised there.
Gandolfini won three Emmy Awards as best actor in the role, played opposite Edie Falco's Carmela, and helped establish the network's reputation as a home for edgy, complex series.
After the show ended its run in 2007 with an elliptical finale, Gandolfini continued his relationship with the network, producing a documentary about veterans of the Iraq War and last year's 
Hemingway & Gellhorn
, about the life of author Ernest Hemingway. He was also set to co-star in 
Criminal Justice
, a new drama for which a pilot episode had been shot. And he played the protagonist's dad in 
Not Fade Away
, Chase's feature-film debut about a 1960s New Jersey garage band that was released last December.
In 2009, Gandolfini hit Broadway in the Tony Award-winning comedy 
God of Carnage
. He also recently appeared in the films 
Zero Dark Thirty
 -- in which he played the director of the CIA -- and 
The Incredible Burt Wonderstone
.
He is survived by his wife, Deborah Lin, a son, Michael, and an 8-month-old daughter
A real shame. He was the one who really gave life to that show, imo. Official cause of death is a massive heart attack.
No doubt, he was a great actor. Too bad he couldn't get his health in order.

But to be fair, there were other real good actors on that show too. James Gandolfini was the best though, nobody could've played the role better.
The new forum changes make posting more difficult.
UE Vet wrote:The new forum changes make posting more difficult.




YURP.......starting to get REALLY irritating. 
Guess its a good time to post the final scene of The Sopranos where Tony is about to get wacked (Yeah he does get wacked muthafuckaz, can't you hear the lyrics and the stranger guy lurking in the backround going into the restroom Godfather movie style and the screen going black after words).


So the actor only out lived his character by a few years.


The good die young!!! RIP James Gandolfini "BKA" Anthony "Tony" Soprano "THE SKIPPER"

_________________
"AINt No HOOD TuFF As... PaRENThOoD" By VYAL1

OldBlue

Made Member




Number of posts

: 762


Registration date

: 2009-03-11


Location

: Pit of HELL



---
Permissions in this forum:
You
cannot
reply to topics in this forum